Sarah is a consultant anaesthetist of over twenty years from Cardiff.
Sarah shares how her mental health was affected by issues in her family and how Canopi and therapy services have helped her access the help she needed to cope.
Sarah has kindly shared her story in the hope that it will help others reach out for support when they need it.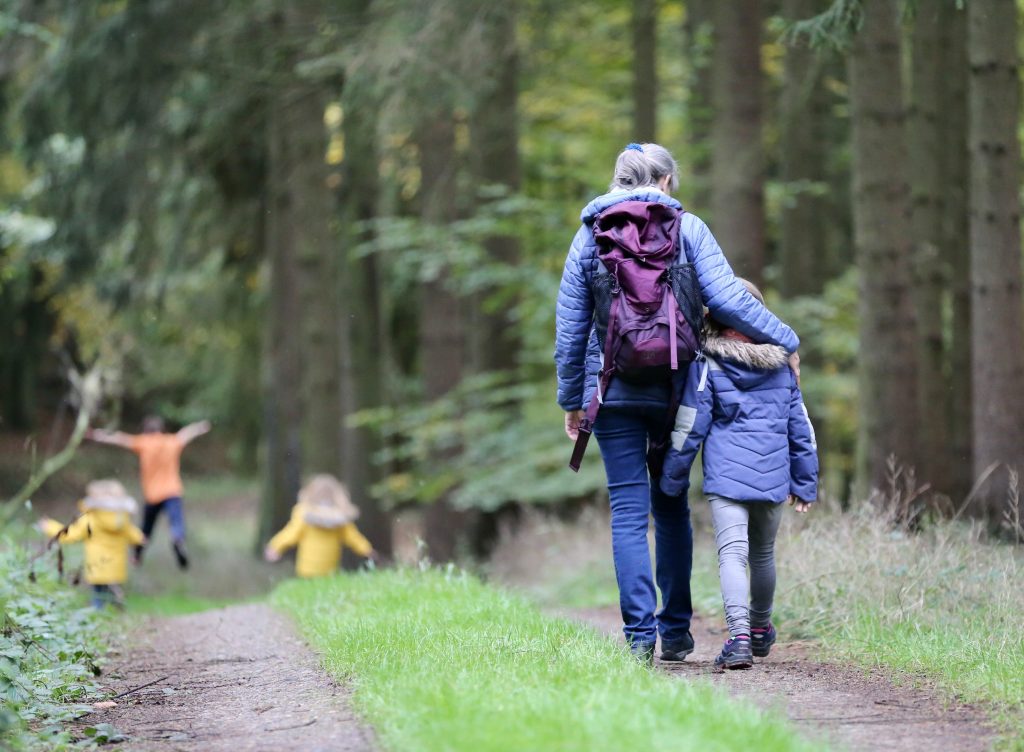 "Things started for me three years ago in January 2018. I had a normal, busy life: happily married with two teenage daughters and I had never suffered with mental health problems before. Life was good but then things started to unravel.

"My mother passed away in January 2018, which was unexpected, but I feel I coped fairly well. I was perhaps a little bit reserved at home and had maybe taken my eye off the ball with my teenage girls."

Sarah's family situation took another unprecedented turn when her youngest daughter was diagnosed with anorexia in June 2018.

Sarah explained, "This diagnosis came after a case of depression for my daughter that had been well hidden from the family, but we came together to tackle it.
"I thought I understood eating disorders and I was determined we were going to fight to get my daughter back into good health. But unfortunately, it really took its toll on all of us.

"Initially I struggled on at a very high-stress level at both work and home but by August my daughter was severely unwell, needing 24-hour care with suicidal ideation and anorexia.

"I found I just couldn't work any longer and I went to see my GP at this point and asked for some anti-depressants. I knew I needed resilience to carry on and I was struggling to sleep, eat and focus. I gave everything to my daughter and our lives were just turned upside down."
What made you first realise that things weren't right for you?
"I thought I was just about coping at home but until you have lived with or known someone with anorexia you just do not know what it does to a family. It is incredibly difficult.

"At work, my mind was totally on whether my daughter was safe at all times. I was doing treatments and procedures and I felt things were just getting to be unsafe. I was in a position where I could be dangerous.
"I thought I had to stop and take some time out, initially thinking it would just be a few weeks."

However, Sarah's struggles sadly evolved further.

"My daughter took an overdose a month later and luckily she survived but the level of care that she then required prevented my concentration on anything else.
"I continued seeing my GP monthly and while she was supportive, it turned into a horror story of life at home and not about much about myself and how I was dealing with things. I wasn't concentrating on my mental health and everything was given to my daughter.

"That was the first six months; I saw no way of dealing with it other than increasing my dose of anti-depressants and being at home full-time."
Did you try to seek help beyond your GP?
"I felt there was no time. There was no space in my life to look after me other than that monthly GP visit; that was all I could do and it didn't seem right at the time to do anything else.
"I did ask to see Occupational Health because I was hoping to get back to work. We got to a slightly more stable position with my daughter in January 2019.
"I thought I had taken plenty of time away and now I needed to get back at it again.
"I did a fast return to work but there was no way of planning an easy workday as an anaesthetist; it is completely unpredictable.
I was back in and working the best I could. I wasn't great but I struggled through it thinking this is where I should be.

"I just about coped at home and we grumbled on until my daughter's second overdose where the world just stopped and the wheels came off again.

"I couldn't cope with anything. That was a turning point for me and rock bottom for my daughter. She was kept as an inpatient for a few months and I decided to use that time to try and help myself."
A self-referral to Canopi
"A colleague told me about Canopi and I phoned them. I had an instant response and was assigned a councillor who I managed to see in a couple of weeks. It was all very efficient and that's how I started on my route with Canopi."

Sarah contacted Canopi over the phone. With the launch of our new website, the quickest way to refer yourself for support is through our referral form.
"Canopi were a very useful service and the explanation of the 8 sessions I received was well explained. We discussed a brief mental health history and began the CBT (Cognitive Behavioural Therapy) sessions. The overall experience had both good and bad elements.

"I saw a very nice counsellor and we talked through what was going on but I found that the sessions did turn into discussing my daughter's problems, rather than directly aiding me in controlling my anxiety or improving my sleep problems.

"It could well have been the place I was in mentally and different things do help at different points in an individual's mental health journey but I thought I'd done my best and found the sessions more as just a place to talk."
What happened next?
"After those initial CBT sessions, I was referred for an assessment through my income protection insurance which highlighted how bad things were for me. This was my lowest point.

"Nearly a year on from my first visit to the GP, the psychiatrist undertook a medical assessment and understood my situation very quickly.

"I was offered further sessions with a local psychotherapist which became a real turning point for me. I was at the stage where my depressive symptoms were at their worst and I had been fully supporting my daughter through a year and a half of constant care while experiencing my own problems.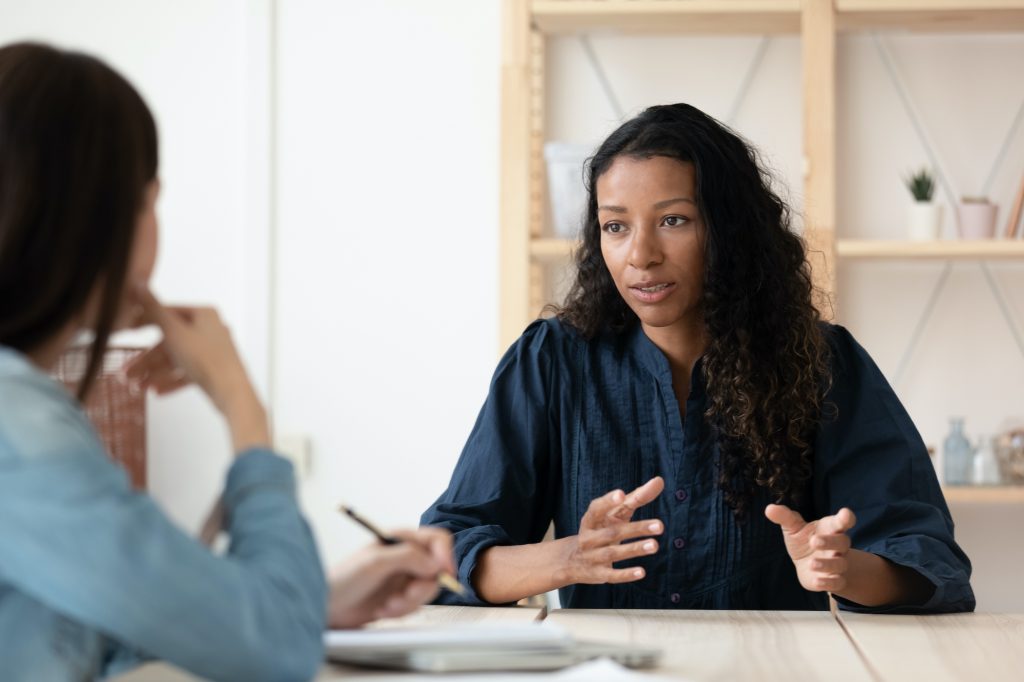 "The psychotherapist took a different approach and I was able to explain more about myself and my life. The sessions helped me understand why I thought in certain ways, due to my own upbringing and experiences throughout my career. Everything started to make a lot more sense and we used techniques that really resonated with me.

"I found myself stopping, thinking and working a different way. This connection with the therapist saw me through twelve sessions with my last one taking place in September 2020."

Canopi provide access to mental health support which includes booking appointments with therapists. We offer self-help, guided self-help, peer support and virtual face-to-face therapies with accredited specialists. Find more details of how we can help you here.

How are things for you now?

The tools and support offered through therapy sessions have given Sarah new strategies to help her cope when life gets difficult.

"I returned to work at the start of the COVID-19 crisis in April and even there I noticed how I was so much better at coping than I thought possible.

"Within a few months, I felt more myself than I had done in the past three years. I've reduced my medication and everything is looking more positive because I have learnt to deal with things in a different way.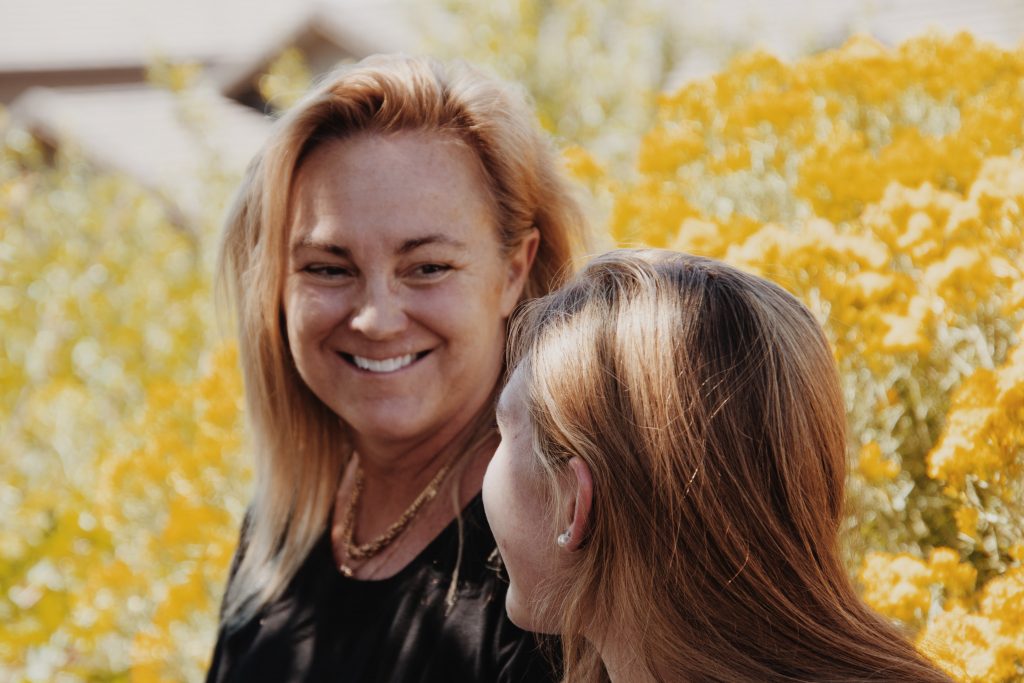 "My happiness is dictated to by daughter and the rollercoaster of mental health effects people differently and we are having a dip now. The last few days have been tough, but I am able to look at things more clearly.

"I am keener to look after myself and determined to not go back to where I was before.
"I now work part-time, my workload is more manageable and I have good support in the workplace. I know assistance is there through Occupational Health and Canopi should I need it again and that helps me feel supported."
Do you have any advice to share with staff who feel they are struggling?
"Seek extra help earlier and don't delay like I did. Occupational Health offered a helpful, positive experience. Speak to your GP, self-refer to Canopi and make your own health and well-being a priority.

"Finally, I'd recommend everyone get outside when they can. Getting into the open air and feeling part of nature really helps me feel well. Sleep is important too as everything feels worse when you're overtired.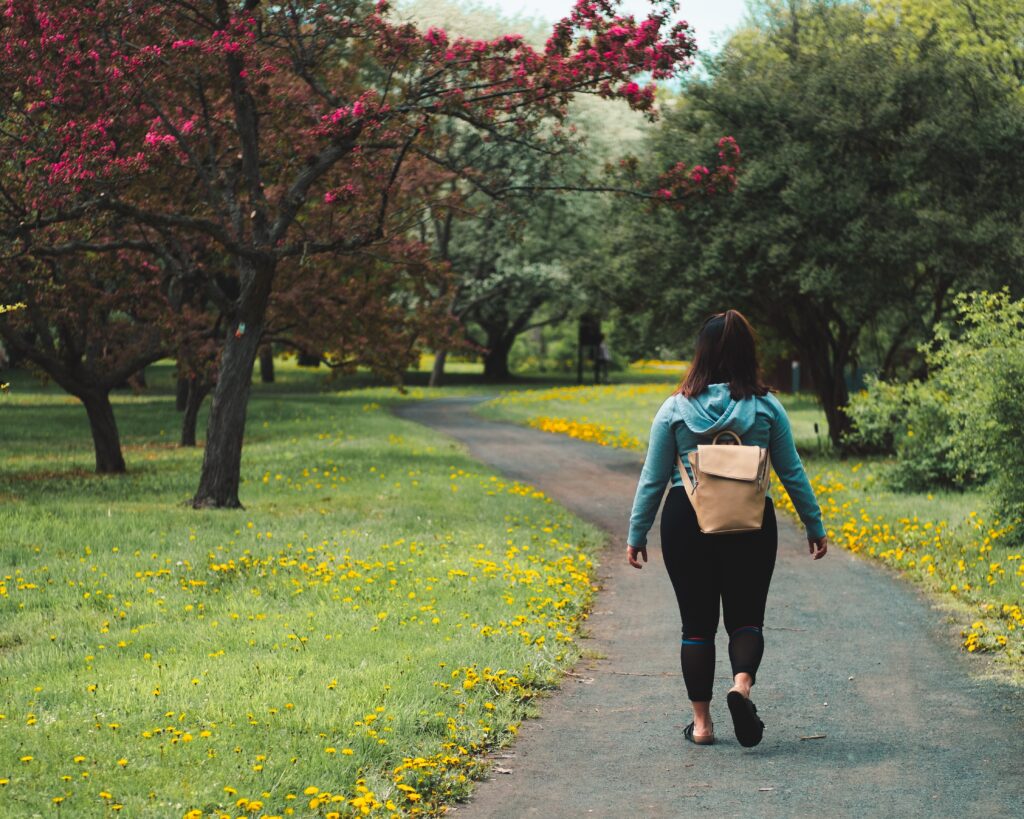 "It has been difficult in the last three years to always keep in touch with friends, particularly as people often didn't know the best thing to say, but I have found my experience has made me see things differently with my relationships. I forgive people, my attitude to people and life has totally changed.

"I have always been a very driven person, but I now think of everyone's struggles in a kinder way. Some good things have come out of this horrible journey of ours and the way I live my life now is better than before."

Sarah and her family's story remind us of the obstacles and difficulties that can cause a change in our mental health when we are forced to face new and unexpected life challenges.

Timing, relationships and accessing effective support through talking therapies, particularly when living with an ongoing difficulty, can impact our mental health on a day-to-day basis.

Canopi is here to help if you need us.
Resources
Read more
Natalie is a GP trainee living in West Wales. She shares her experience of accessing Canopi during the COVID-19 pandemic.
South Wales pharmacist, Geraint Jones, contracted COVID-19 in April 2020. He has kindly shared insight into his experiences of accessing support through Canopi after he was later diagnosed with Long COVID.