When you first get in touch with Canopi you will be put in touch with one of our doctor advisors to help us understand the support you need. Dr Rob Morgan is one of these advisors and has shared his story of how he came to work for Canopi.
Canopi provides access to mental health support, which includes signposting for cognitive behavioural therapy (CBT), self-help, guided self-help, peer support and virtual face-to-face therapies with accredited specialists. Find more details of how we can help you here.
Part-time GP Dr Rob Morgan began working as a Dr Advisor for Canopi in March of this year.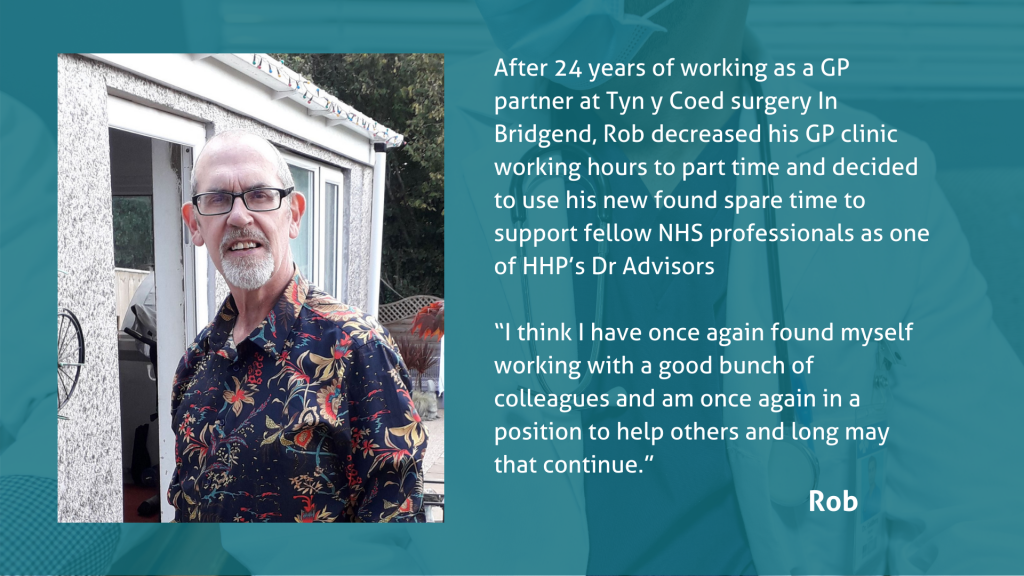 As the pandemic has increased strain on the NHS at every level, Rob explains the stress this has in turn placed on staff.
Rob explained: "Like other branches of healthcare, at the moment, General Practice is tough, trying to deal with backlogs of routine service and the everyday demand coming through the front door, both acute and long term, and more often or not related to COVID-19 in some way.
"Appreciating this situation in January this year made me think, as I have more free time than I have ever had in my career, why don't I try and work for Canopi and go on applying the bank of non-judgmental listening skills I have been applying all of my career."
The impacts of COVID-19 on Rob's life extended beyond professional when he was diagnosed with COVID-19. For Rob, seeing first-hand the negative impacts COVID-19 can have on both physical and mental health led him to join Canopi.
"My own experience of COVID-19 both as a GP and as someone infected early in the first wave I am sure had some influence on my decision to want to help.
"Speaking to people with this terrible illness back in March 2020 was a new experience, even though I have seen a lot of ill people in my working life.
"Having covid itself was an experience I would not like to repeat, and although I was lucky enough to not need hospitalisation, it's too soon we forget those feelings of uncertainty over having an illness that we didn't know much about at that time.
"That uncertainty wasn't something unique to me or other patients it was also deeply felt by family members who gave care and comfort."
Rob found his personal experience of COVID-19 gave him a deeper insight into the experiences of his patients.
"What has become clear to me, the more patients I have spoken to over the last 12 months, is the psychological burden that a lot of people have suffered."
Rob discusses these psychological burdens including:
Coping with isolation during COVID-19 lockdown
Working under stressful circumstances with no end in sight
Losing family members and colleagues to the illness
Feeling a loss of confidence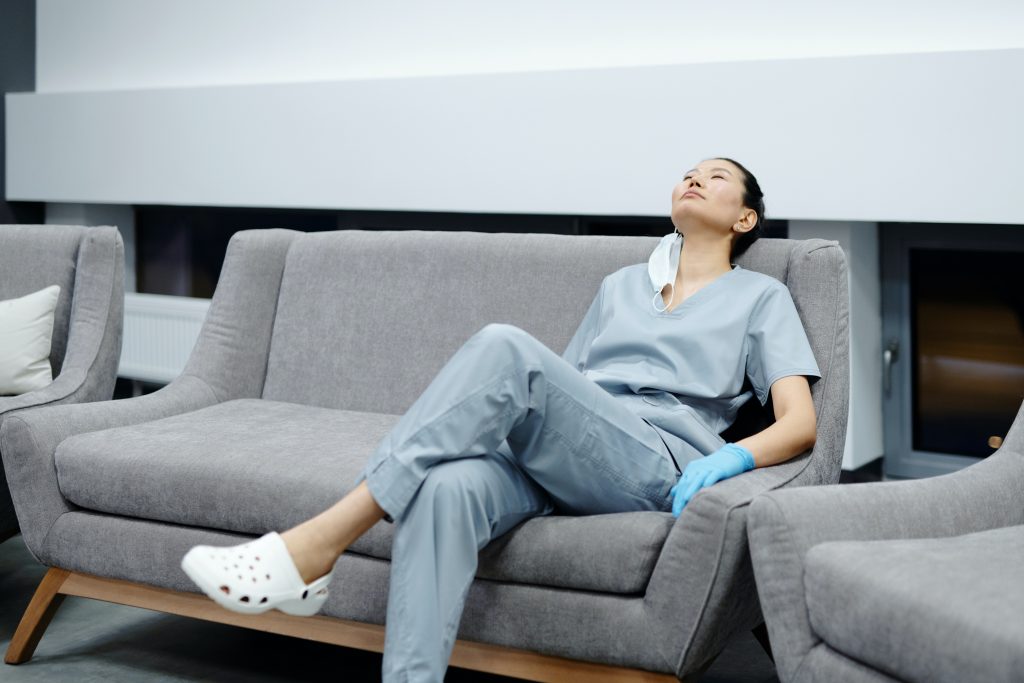 Have you found NHS workers to be affected by the psychological struggles associated with COVID-19?
Rob discussed how he has found the psychological struggles associated with COVID-19: "It is more apparent in health and social care workers who have manned the front lines, gone over and above normal duties and put themselves at risk by the very nature of what they were doing.
"This last point gives extra emphasis to the reason I felt I would like to help such individuals and working for Canopi has allowed me to do this on a weekly basis."
What is the role of a Canopi Dr Advisor?
"As a Dr advisor, my role is totally different to that of being a GP. I don't offer therapy and I don't diagnose. During a Canopi client call, I listen, encourage and help whoever phones to tell their story and say what's needed to allow things to move forward.
"Conversations are confidential and provide a space for people to talk to someone unrelated to their situation who can hear things afresh and without any bias. Most of my conversations last half an hour but can take less or more.
"At the end of a Dr Advisor conversation, options are discussed to decide what people want to do next and what options might benefit them moving forward.
"This can take many forms and can range from referral to a therapist or not doing very much at all as self-realisation has found the appropriate answers anyway. There's no right or wrongs."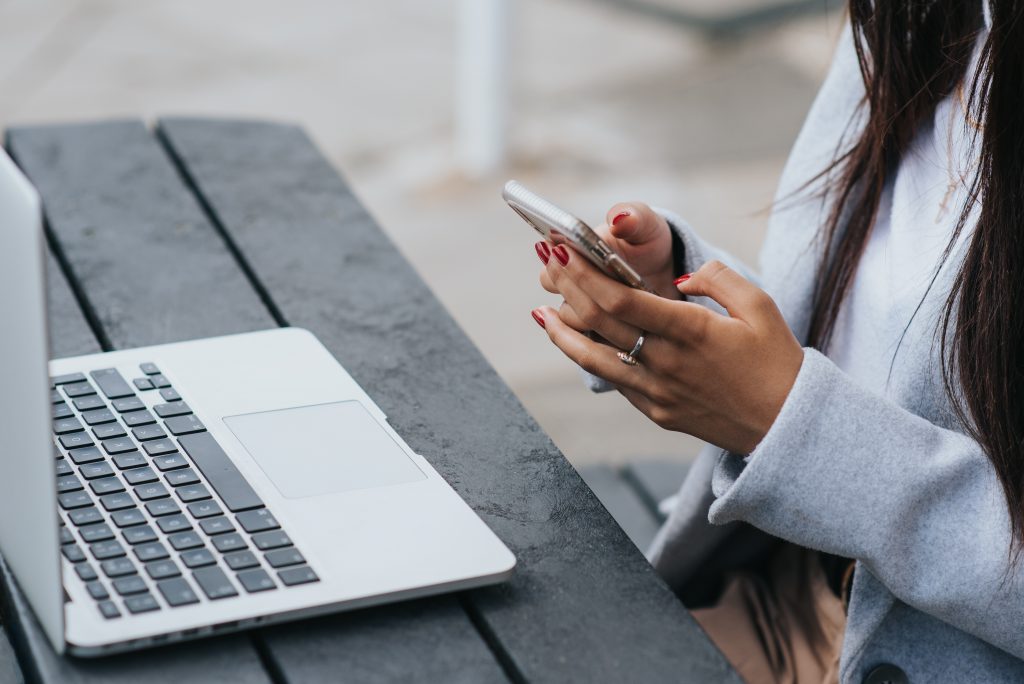 Dr Rob Morgan is one of the Dr Advisors you may speak to when you reach out to Canopi. The easiest way to access Canopi's resources is through the referral form.
Have you found any challenges moving from working as a GP to a Dr Advisor?
"My greatest challenge I think has been moving away from my GP role into a DR advisor role and acting as a conduit to something that can bring about change rather than bringing about that change myself.
"This movement has been helped by the regular team meetings and supportive supervision that Canopi offers me and other doctor advisors on a regular basis."
Resources
Read more
Sarah is a consultant anaesthetist living in Cardiff. She shares her experience of how Canopi helped her through personal struggles.